Our History
It was more than 80 years ago when Emile Yandow was one of the first carpenters with the new Bartlett Brainard Products in Hartford, CT. Later, his son Edward worked his way up in the business, ultimately purchasing it in 1981.
Edward's daughter, Cathy Davis, began working for her father shortly after he bought the business. Twenty years later, Cathy followed her father's path by becoming the owner of Bartlett Brainard Products, a leading CT exterior home renovation company. She has continued her family's philosophy of providing the best possible workmanship and guaranteeing all of Bartlett Brainard Products' work ranging from siding to windows, roofing, and porch enclosures, to awnings, gutters, and more!
---
Awards & Recognition
In 2005 and 2010, we were awarded the prestigious Torch Award for Marketplace Ethics.
"The CT Better Business Torch award is based on the following criteria: high ethical standards of behavior; demonstrated ethical buyer/seller relationships; the longstanding history of the ethical practices in the marketplace; business practices that reflect a true representation of what is being offered; acknowledgment of ethical marketplace practices by industry peers ad the community; ethical policies that are effectively communicated to employees; ethical policies that are designed to give long term value to customers; and training policies that assist employees in carrying out ethics policies."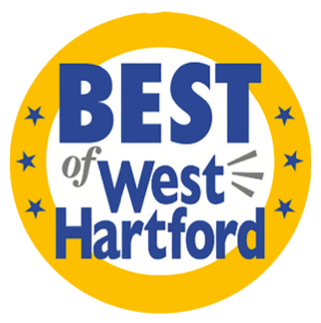 ---
Meet The Staff
We'll treat your home as though it's our own.
The group at Bartlett Brainard believes in the Cathy Davis philosophy of attention to detail and respecting a customer's home as though it were their own. The majority of our team was born in the Greater Hartford area and has worked for Bartlett Brainard from 5-25 years.
Cathy Davis
President and Owner
Dariusz (Darek)
Lead Carpenter